Manual Cylinder Screen Printing Kit
Manual cylinder screen printer is used to print on some item with curved surface, such as cup/ pen/ baseball bat/glass bottles and etc.
It is easy to assemble and operate. Holding rack can be adjusted according to the length of printing stock. Height of the screen frame also can be adjusted.
All metal design with rubber support pad, keep the printer is stable on the countertop .
Product Detail
Curved screen printing machine is mainly used for printing cylindrical type, cone type products; Such as a variety of plastic, glass, metal materials made of cylindrical, conical shape products, including wine bottles, medicine bottles, cosmetics bottles and other packaging bottles; Mugs, thermos mugs, beer mugs, red mugs, etc. Glass tube, pen ,ballpoint pen, fishing rod, bat and other small cylindrical products; Pure bucket, paint bucket, alcohol bucket, paint bucket, oil and lubricating oil bucket and other large packaging cylindrical products.
For cylindrical or conical type products, the printing surface has a large concave or convex, the printing surface has spots and other non-plane printing is not suitable for the machine.
This curved screen printing machine is mainly used for printing cylindrical and conical products with a diameter below 80 mm.
The maximum printing height of the machine is 140 mm, the length of the arc is 160 mm.
This screen printing machine is mainly used for printing item with flat surface in cylinder or cone shape, such as bottles,mugs, pen ,rod, bucket.It is mainly used for printing cylindrical and conical products with a diameter below 3.15". The maximum height of the printing item is 5.5".

The whole machine will remain firm and stable in the printing process. Double springs will achieve perfect tension balance when printing. The lifting angle of the screen can be easily adjusted.The spring tension on both sides should be the same, otherwise it may cause distortion of the screen frame.Easy to replace the screen frame, squeegee blade and ink recover scraper.

This machine come with 2 screen frames. The max frame size is 11.8"*9.4". The max thickness of frame is 1.2". The printing operation is extremely smooth. Screen's sliding distance can be adjusted according to the printing need. Each size is equipped with 2 locking rings that save you from repeat adjusting.

The height of the printing platform can be locked and adjusted precisely with a elevator. The distance of 2 holder can be adjusted within 5.5" to hold different size of items. Equipped with 3 kinds of holders that can fit different shape of item.

This screen printing machine allow you print repeatly with same printing effect as there are 2 post can keep the printed item stay still while printing. The post will also save you from adjusting when replacing the printed item, which is very efficient.
Simple UV Exposure Unit
UV Exposure Unit is an important tool in screen making. At present, we have two patterns for your choice.
Working principle: screen printing screens are coated with a light sensitive emulsion using a scoop coater. When the emulsion is dry, place a positive print of your image on the screen. Once you burn the screen, the emulsion that did not get any UV will wash out of the screen exposing the tiny pin holes. The surrounding areas that were exposed to UV will be cured. Hence the ink will pass through screen onto your substrate.
This simple UV Exposure Unit Kit is especially designed for personal usage in screen printing; it is easy operated and with very low cost, which will also be the best choice for new hand to start screen printing business.
Parameters

Input Voltage of Exposure Unit: 110V

Exposure Area

: 19.7"x23.7" (50x60cm)

Glass Size

: 14.6"x18.5"x0.3" (37x47x0.8cm)

Rubber Subplate Size

: 19.7"x23.6" (50x60cm)

Light Tubes' Powder: 26W/pc

Total Powder: 52W

Net Weight: 22Lb (9.7kg)

Shipping Weight: 28Lb (13kg)

Package Size: 21"d17"d12.6" (53x43x32cm)
Main Features

The exposure unit is exposed of two 26W UV tubes, which can be swivel adjusted while exposing.

The holders can be easily installed because of the two-way clamps; besides, it can be adjusted in different heights and angles to satisfy different exposing demands.

The equipped countdown timer makes it easier for exposing time controlling.

The equipped black rubber subplate can reduce the ultraviolet reflection during exposing, which can guarantee a better exposure effect.

The equipped glass can guarantee a closer contact between the transparency film and the screen plate; besides, because of the glass sucker, glass taking is safer and much more convenient.

M

uch more suitable for Canada & US customer.

The equipped universal switch plug can guarantee the two exposure unit working simultaneously.

Equipped with package list and operation video; besides, we can also supply other technical supports.



2

pcs 10.5"x15" Blank Screens

1pc 5.9 inch (

1

5cm) Scoop Coater 1pc

9.5

inch (

24

cm) Scoop Coater

2

pc

5"

Spatula

1 roll of Aluminum Foil Tape

1 bottle White PVC Ink




1 bottle Blue PVC Ink

1

bottle Screen Frame Adhesive
5 sheets A4 Transparency Film

Emulsion Remover Powder
1 bottle/0.22 Lb (100g)

Photosensitive Emulsion
1 set/2.2Lb (1kg)

1pc Water Gun

3 yards of 100 M (40T) Screen Fabric

Ghost Cream
0.44Lb (200g) / bottle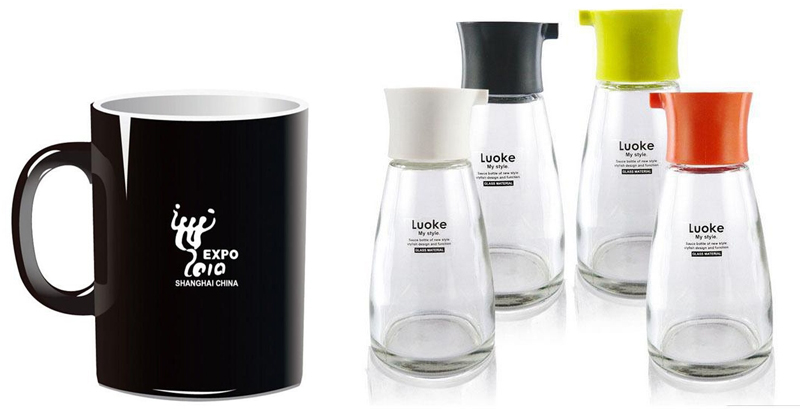 Items included:
01) 1 pc of Manual Cylinder Screen Printing Machine (006595)
02) 1 pc of UV Exposure Unit B- 110V (006800)
03) 5 sheets of A4 transparent Film (007003)
04) 2 pcs 6" Spatulas (007024)
05) 1 bottle of White PVC Ink (008019)
06) 1 bottle of Blue PVC Ink (008016)
07) 2 pcs of 10.5"x15" Blank Screens (007241)
08) 1 bottle of Screen Frame Adhesive (008000)
09) 1 pc of 6 inch (15cm) Scoop Coater (007010)
10) 3 yards of 100 M (40T) Screen Fabric (007204)
11) 1 roll of Aluminum Foil Tape (008433)
12) 1 pc Water Gun (007034)
13) 1 pc of 9.5 inch (24cm) Scoop Coater (007009)
14) 1 set of Photographic emulsion (008401)
15) 1 bottle of Remover Powder (008417)
16) 1 bottle of Ghost Cream (008420)